Last week, Vitagora held its annual event, the Forum Vitagora, on the subject of digital transformation for food business. "Foodtech" is everywhere: in the form of startups, in our mobile phones, but also in the field, and in the new economy in the form of "platforms" that require companies to review their business models. What takeaways do you need to know for this month? Read the bulletin below to find out!
Digital revolution and agriculture
Are food businesses directly concerned by the digital revolution or are they "collateral damage"? How should they react ? Here are the lessons taken from the Forum Vitagora and a selection of online press:
AgTech: the upstream part of connected food
Agriculture is innovating at quite a rate. Robotics, traceability, precision agriculture: new technologies are giving food production the tools to produce more sustainably and more efficiently. A profound modification with an impact on the whole of the food value chain.
Advice for food startups
The selection of ToasterLAB's 4th session is underway… before finding out which new startups will join the ranks of our high-potential alumni, here are a few pieces of advice on how to succeed in the Foodtech jungle.
​
Go deeper
Our 4th call for applications is closed, but get alerts on the next one, or to receive our monthly newsletters of news, views and advice, sign up below.
Our previous 'All About FoodTech' bulletins:
By Claire VO.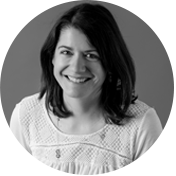 ToasterLAB Program Manager, Claire "VO" is in charge of our start-ups' post-acceleration as well as intrapreneurship. After 12 years with Vitagora, Claire's unparalleled knowledge of our network is put to good use while integrating our startups into the food business ecosystem! E-mail her at:
claire.vanoverstraeten@vitagora.com