On the list of essentials for evaluating the viability and the potential of your startup, the POC – Proof of Concept for the uninitiated – is right at the top.
Les Fruits de terre is one of our startups from the 2nd cohort of ToasterLAB offering food products incorporating insect proteins ("Fruits de terre" is a play on the French word for "seafood" – literally "earth food"). To obtain their POC, they opted for a first hand approach by getting feedback directly from their clients. Why? How? And for what results? Charlotte Allix, co-founder of Fruits de Terre, shares her experience.
Why is a POC so important?
According to CB insights, the overwhelming reason that startups fail (42% of all failures) is the absence of a real market for the product or service offered. In other words, your innovation may be utterly fabulous in your eyes, but it could just be what we call a "false good idea" that will never really find its market. And no market means no customers, which, means to chance of getting any investors on your side, which means… well, you get the drift.
Your POC gives you the proof that your idea has the chance of reaching future customers. Charlotte Allix, co-founder of the startup Fruits de Terre explains: "Getting the proof of our concept was great for us, but the real reason was to get our investors on our side. We needed to go beyond our initial hypotheses in order to reassure then and to get them to commit to our project for the long haul."
Fruits de terre: a pivot to get their POC
At the beginning of their startup in 2017, Fruits de Terre were focused on producing insect flour-based "burgers". By pivoting their activity, they were able to more easily obtain the infamous proof of concept.
"When our acceleration within ToasterLAB began in September 2017, our mentors and Claire M. encouraged us to get our brand out there by getting consumers more aware of our concept. By selling direct to consumers, for example with a food truck, we would be more visible, to explain our approach, and also to get direct feedback from our customers."
So, beyond simply producing their insect burgers, Fruits de Terre moved into food service. "We didn't go the food truck route, in the end," explains Charlotte, "but un March 2018, we opened a stall at la Commune food court in Lyon with a kitchen and counter for direct sale to the public. This was a great place for us as it is modern and inviting, and dedicated to providing the public with new culinary experiences."
Charlotte continues: "Our presence at La Commune was an excellent way to evaluate our POC. On site, we always had a team member on hand to talk to customers, to present our concept and to get their comments. Thanks to this food service experience, we got some really valuable feedback."
So, what results?
"We were open to all feedback, both positive and negative," explains Charlotte. "After 3 months at La Commune, we are now able to identify the recipe that works the best and also the ones that were least appreciated – and to understand why!"
Their bruschetta-style dishes, offered at lunch, were not a big hit, when customers were looking for something simple, fast and familiar to eat. However, the tapas-style selections, eaten after work with a drink became their most popular dish, and were well adapted to a relaxed vibe and a chance to discover new tastes and products.
"In 3 months, more than 4000 customers were served by our stall. We were able to better adapt our products, to adjust our menus (we added a children's option, for example) or by revising our burger recipes – we are currently testing other types of insects that give a different flavour to the products," explains Charlotte.
"With 4000 testers in 3 months, we've definitely got our POC, and a great visibility for our brand!" she concludes.
Find out more
Do you also need the advice and support of mentors or experienced food professionals? Two solutions are on hand – sign up below for our newsletter, or apply to the next ToasterLAB cohort (call for applications at the end of the year). Or just drop us a line for any questions: claire.vanoverstraeten@vitagora.com.
Par Claire VO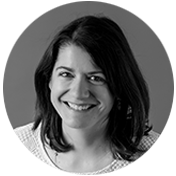 ToasterLAB Program Manager, Claire "VO" is in charge of our start-ups' post-acceleration as well as intrapreneurship. After 12 years with Vitagora, Claire's unparalleled knowledge of our network is put to good use while integrating our startups into the food business ecosystem! E-mail her at: claire.vanoverstraeten@vitagora.com