With startups, everything goes at breakneck speed: the idea, the proof of concept, the business model, the market access… In the startup rat race, management is one area where it's better to be the tortoise than the hare. It may seem counter-intuitive, but "slow" management can allow you to reduce the risks related to managing your team. Stéphane Viglino, coach and founder of S.Vi (se) manager autrement is a convert. Here is his advice for startups.
#1 Stop, look behind you
When a startup goes from 2 to 3 founders to a dozen or so employees, it's often a case of hitting the ground running with little preparation in management. "It's a watershed development stage," explains Stéphane. "From one day to the next, founders without management training are having to manage a team, and everything that involves."
In this context, he advises startups to adopt an attitude opposed to their usual mentality: take your time.
"The risks of going too fast in management are very great. Recruitments that go badly and need to be redone from scratch, a poor group dynamic, disgruntled employees on the sidelines who feel underutilised, or those who feel over-exploited… the risks can be measured in wasted time and financial resources."
His first piece of advice: don't treat human resources in a piecemeal fashion, but take the time to advance calmly and mindfully. Following the example of high-level sportsmen, Stéphane insists on taking 'recovery' time, "even for startups"! Don't forget that the first machine you are building is your staff. If it breaks, what's left of your business?"
"Startupers are like sprinters that run as a team," he explains. "If you run too fast or don't pay attention to your teammates falling behind you, you've already lost the race. The only way to avoid this is to look behind you and take the temperature of the whole team to avoid overheating."
#2 Be understanding of the potential (and way of working) of your team
You've turned around. Now, what do you see? One of your team members has an "active" working style, in constant need of movement. Another one is more of a dreamer and is able to conceptualise of the future. And you?
"Understanding your own way of working is finding the basis for a good working relationship with your team. Ask yourself the following questions: What is important for you as regards your work? What motivates you? Are you more at home thinking or doing?", details Stéphane. "As a startupper, there is a strong chance that you are a doer rather than a thinker."
Taking the time to do an inventory of what motivates you will allow you to be less passive in your interpersonal relationships. "It's not a question of putting yourself in a box or being judged. Instead, it's about identifying problems. Knowing your own style and that of your co-workers means that you can be more understanding of each other and recognise each other's potential, as well as anticipating any communication problems."
In other words: you may finally have an idea of why Nigel gets bored to tears by meetings, and therefore offer him tasks better suited to his character with better results – it's a win-win!
#3: get the hang of active listening
Identifying the profiles and styles of your team means greater efficiency. Great, now how to put that into practice.
"A number of very practical methods and tools are around to help you understand each other," details Stéphane. "First of all is active listening. With this, you can really establish a dialogue."
Good news, active listening is a learned skill. Stéphane gives us three handy hints:
1 – Questioning: "We begin by listening then asking questions. But be careful, instead of rhetorical questions, go straight to questions for which you do not have the answers.
2 – Learn to be silent: not as easy as it seems, especially for a startuper used to pitching his idea all hours of the day. However, silence is the only means of allowing yourself to hear what the other person is saying. Stéphane's hint: time your silences… little by little it will become natural.
3 – Reformulate in your own words: "Reformulating an answer is a way of owning and testing that you have understood." The approval phase, if you like.
Going further
For Stéphane Viglino, most of us have an untapped potential. His different vision of management brings a lot of inspiration to the ToasterLAB startups, for whom he is a mentor. If you want to find out more about our program and its contents, feel free to contact us:
claire.vanoverstraeten@vitagora.com
By Claire VO.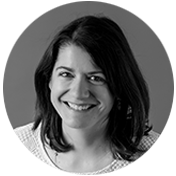 ToasterLAB Program Manager, Claire "VO" is in charge of our start-ups' post-acceleration as well as intrapreneurship. After 12 years with Vitagora, Claire's unparalleled knowledge of our network is put to good use while integrating our startups into the food business ecosystem! E-mail her at: claire.vanoverstraeten@vitagora.com