If I asked you where was Europe's 3rd highest country for foreign investment, you would answer... France, of course! For a startup, choosing to make a foreign country your home is not a decision to take lightly. France has always been an attractive option for its lifestyle, charisma and hospitalilty, but also for the economic climate in Europe lending itself well to the development of small businesses. Over 25,000 foreign companies are currently set up in France and employ around 2 million people (source: Business France).
But France does not begin and end at the Eiffel Tower. If Paris is the most high visibility option for companies, other regions deserve a second look. Among them, the Burgundy-Franche-Comté region. What are the advantages that this region has to offer? How can it give you a soft landing? We give you 4 (very good) reasons to get to know Burgundy's "City of Dukes", Dijon, with some feedback from Guilherme Crosta, a member of the Thai startup Energaïa that has just been accelerated by ToasterLAB.
REASON n°1: FOOD, a local love story
"Please show me your ID card"
"Burgundy-Franche-Comté region: 2.8 million inhabitants, 47,784 km², 72.6 billion euros in GDP and 17.3 % of jobs in industrial sectors."
If you ask a Frenchman what he knows about Dijon, he will certain answer "mustard or blackcurrants". Throughout Europe, this city is famous for its gastronomy. It was even named as one of only 4 International Cities of Gastronomy in France. And, what's more, Burgundy is France's leading region for the production of condiments, seasonings and fruit/vegetable juices, and France's second region for nutrition sciences and innovation capabilities (source: Dijon Métropole Développement). In brief, when you talk about food innovation destinations, Burgundy-Franche-Comté is at the top of the list.
Living in Dijon for several months while taking part in ToasterLAB's 3rd acceleration session, Guilherme and his team were attracted to France thanks to its unique market "which is Europe's largest for spirulina", he explains. With
Vitagora
as its food innovation cluster, industrial zones dedicated to the food sector, a solid business ecosystem (food business represents more than 2,300 jobs), and top level higher education establishments (more than 10,000 students in food-related training programs), Burgundy emerges as a key territory for food industry players.
The fame of Burgundy-Franche-Comté is even international on the subject of wine, and it's exclusive appellations are much sought after: Vougeot, Romanée-Conti and so forth. The region also has a large agricultural sector with 112,000 ha of cultivated surfaces. And, coming back to wine, 33,000 ha in vineyards, with an annual production of over 1 million hectolitres of wine.
Between wine, crops and animal production, Burgundy-Franche-Comté is France's second largest agricultural region, with a strong focus on protected regional products (AOPs and IGPs). What's more, with 5 international innovation clusters (including Vitagora), 10 regional industry clusters and 11 technological platforms, the region is France's leader in private R&D investments.
REASOn°2: INVESTMENT AT YOUR FINGERTIPS
Far from the idea of jumping in at the deep end with no lifebelt, there are a number of financial aids that can help you get on your feet in France. BPIFrance (France's public investment bank) offers several packages for startups, from equity loans to export grants. With offices in every French region, BPIFrance can assist startups with fundraising and company growth.
Note: with fewer demands for funding in Burgundy-Franche-Comté than in the Paris region, you have a greater chance of being selected! All roads do not always lead to Paris...
Foreign companies can also access services from French banks. ToasterLAB
mentors
, including serveral representatives of major French banks, can give you a better idea of what is available in this area. The startups accelerated can benefit from a number of investment options: territorial grants, reindustrialisation grants, tax breaks...
REASON n°3: A transport and industry hub
"Where is it then, Burgundy-Franche-Comté?"
Burgundy-Franche-Comté, or BFC for short, is a European hub well-placed between Paris and Lyon, Germany, Switzerland, Spain and Italy. With a serious rail infrastructure, high-speed train connections to major cities and international airports, two regional airports, and an excellent highway system (A38/A39-A36/A31/A6), you can easily travel to both Northern and Southern Europe. Missing the view of the Eiffel Tower? Don't panic, as in the TGV (high-speed train), Paris is only 1hr30 away.
In fact, many Parisian employees choose to live in and commute from Dijon, for a better quality of life. While moving temporarily to Dijon, Guilherme was able to discover the city and its advantages. "Dijon is really well situated in respect to other major cities: 90 minutes to Paris, 2 hours to Geneva or Lyon."
REASON n°4: welcome packages and a soft landing
Don't forget than behind every startup, there are people. To help you get settled, there are a number of welcome aids for adminsitrative requirements. The Caisse d'Allocation familiale can help with rent, and the regional economic development agency can give you a hand finding business premises. For the ToasterLAB program, our first foreign participants were provided with office space as well as appartments in the town centre of Dijon, with easy access to the ToasterLAB team.
This point is brought up by Guilherme: "Having access to well-located office space provided a work structure." In the town centre, our offices are enlivened with the scent of coffee, breakfast croissants, and the sounds of the market every Tuesday and Friday. A chance for foreign startup founders to get a taste for the real French experience!
join toasterlab to go further!
ToasterLAB is an international Foodtech and AgTech acceleration program for startups and SMEs, either from France or anywhere else in the world. You might also be interested to know that the Canadian embassy has partnered with ToasterLAB to offer Canadian startups special conditions. If you want to find our more about our program, contact me at
claire.vanoverstraeten@vitagora.com
.
By Claire VO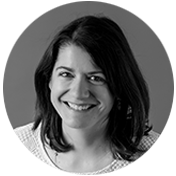 ToasterLAB Program Manager, Claire "VO" is in charge of our start-ups' post-acceleration as well as intrapreneurship. After 12 years with Vitagora, Claire's unparalleled knowledge of our network is put to good use while integrating our startups into the food business ecosystem! E-mail her at: claire.vanoverstraeten@vitagora.com