Croque Mc Do, Actifry, Big Tasty… these names are fixtures of the fastfood and home cooking scenes. But did you know that the people behind these ideas were mentors actively involved in ToasterLAB? They have much to teach us from the lessons gleaned from their successes, and more widely from their long and varied career paths. Read the interviews with three of our mentors whose products you are certainly familiar with: Jean-Philippe Christol, Valérie Vuillemot et Marie-Pierre Membrives.
Jean-Philippe Christol: "I've been lucky never to stress too much"
"I'm very lucky", indicates Jean-Philippe during the session #2 closing party last November, "I never get too stressed about stuff". This character trait has without a doubt played a key role in the launch of a product that has become a firm favourite of French fastfood customers: the Croque McDo.
"At the beginning of the 2000s, I was in charge of purchasing and new products for McDonald's France," Jean-Philippe tells me. Having moved on from McDonald's, he has now been the associate director of the high-end fast-food chain, Cojean, for 15 years. "In a very complicated set of circumstances linked to the mad cow crisis, our sales were plummeting. One Thursday afternoon, I got a telephone call: the next day, I had to make a proposal for a product that could be an alternative to beef patty-based burgers. A proposal in front of all McDonald's worldwide board of directors for a meeting in Chicago."

Where many people would have broken out in a cold sweat, Jean-Philippe exploited his own intelligence to feed the urgent problem ahead. "I just told myself that I had better get on to it. And I remembered the beginning of my career with McDonald's... and one image that come to mind was that of a restaurant team member turning the burger buns on the grill, for his own meal. It was this memory that got me started."
"From there, everything went very fast. Questions built up in my mind: What would reassure mothers and fathers? What did I personally like to eat when I was a kid? The answers seemed obvious: a grilled cheese sandwich, a "croque monsieur" in French." In one afternoon, several trials were carried out in the company test kitchen with a number of equipment specialists, with an adaptationn of the pressure system of their toaster machines. The tests were conclusive.
"The next day, I presented the product. In 10 seconds, I had won them over: the product ticked all the boxes. It was a familiar dish for parents, loved by children, easy to market thanks to the round bread used (croque monsieur are generally made with square bread slices)... and almost all the ingredients were readily available*. It was launched the following week.
(*The ham used was the only ingredient that was not part of the usual McDonald's supply chain at the time, and restaurants were temporarily supplied from supermarkets.)
In 2003, an international prize was awarded to the whole team responsible for the success of the new sandwich.
The key to their success? "Speed!" replies Jean-Philippe. And in my opinion, keeping a cool head in the face of adversity, using your intelligence, and just doing it!
Valérie Vuillemot: luck, humility, and a fighting spirit
At a time when the culture of risk (and failure) is coming back into vogue, Valérie stands out from the crowd: "I like succeeding. More specifically, succeeding as a team, like when I played handball."
A hugely experienced food professional, today a partner in Endeaver Development, Valérie was behind an innovation that even made it onto American talkshows: the Actifry, the now mythical oil-free fryer marketed under the Tefal brand by the SEB group. "The idea was just a starting point," she recognises, "Anyone can have ideas. Besides, the idea for the Actifry was already in our portfolio. What was more complex was transforming the idea into an enduring commercial blockbuster."
For Valérie, the key to success was in a winning trifecta: luck, making sense of things and having a fighting team spirit.
"For luck, it was about having the right idea at the right time. That is to say not too late (when your competition has already taken the lead), nor too early, when the market and company are not ready." In the context of the beginning of the 2000s (nutrition, wellness, and health food were emerging as market drivers), the winds were favourable in the company. "There was a strong encouragement to innovate, and to innovate in a different way. The financial crisis was already upon us and we needed to relaunch the sales of our fryers. The SEB group had put in place an overall initiative that allowed us to get out of the office to find inspiration, to gather intelligence... in particular in joining the Vitagora cluster from its launch in 2005."
"Then came a second element: making sense of things", Valérie continues. "By opening ourselves to other methods of innovation, we were also open to new professions and social sciences. This was a big change for a company founded on metal working." Chefs, nutritionists, doctors, anthropologists, philosophers... "We needed to open ourselves up", she explains. "We needed to have the humility to recognise that there were a lot of useful viewpoints. We ended up with a community, from SEB employees through to the final clients, that we called the Ambuzzadors."
More importantly for Valérie, there was a strong team spirit. "We went through a number of failures, and periods of doubt, in particular around the prototype development. But we always aimed to win. Thanks to the SEB group and to their management, we were in an entrepreneurial mindset with the right tools. We were ready to take risks." Presented on French national TV, before-their-time use of social media, presentations at medical conferences... "With limited resources, dure to the financial crisis, we made up new marketing rules for creating visibility for our product." What's more, Valérie admits that she even took the project home with her. "I even grew in my vegetable garden a variety of potatoes not available in France in order to use them for frying tests. My own children took part in our first promotional film."

She is convinced: what transforms an idea into an enduring worldwide blockbuster in the force of teamwork for a cause that makes sense.
Marie-Pierre Membrives: when the planets align
Marie-Pierre, before founding her consulting company, TasteBuds, in 2016, had a long career with McDonald's. As an intern, then in R&D, and finally becoming director of the Food Studio Europe from 2008 to 2016. Naturally, she a portfolio stuffed with successful products. A few examples are the Big Tasty, launched in 2003, the M launched in 2008 or the 1955 launched in 2011. And, in another style, the frozen "full fruit" dessert currently being deployed in France. "Unlike the Big Tasty, this product is just in its infancy. But it is guaranteed to be a hit with parents and children, and it represents a real innovation for McDonald's."
How did this product come about? "The planets aligned", she admits.
On the one hand, there were the market trends moving towards a higher number of "healthy and tasty" product positions. In parallel, strong consumer insights indicated a desire for "guilt-free" but delicious desserts. Finally, an opportunity opened for the iconic fast-food chain to make up for the fact that its dessert menu was lacking in options that were healthy, fun and adapted to both children and adults.
Not as simple as it seems to imagine a product that could meet all these requirements. The first challenge was one of combining taste and nutrition. "The product had to appeal to children, for they were the first consumer target group", while still respecting the company's commitment to children's nutrition. The next challenge was one of ease of use. The product had to be easy to consume, either eat-in or takeaway. Finally, there was the operational challenge: "When you deploy an innovation in chains such as McDonald's, you need to think about on-site production. It needs to be easy to integrate, and fast to produce."
What was the trigger for success? "Of course, innovation can come from a constructed and methodical process. But in the case of our fruit-based frozen dessert, it was a number of stimuli that clicked in our brains." With the above challenges in mind, it was during a visit of the SIAL in Paris that Marie-Pierre and one of her colleagues tasted a frozen fruit dessert at one of the booths... and came up with their own idea. And took it even further: "Everything I had tested at the SIAL was hard, with textures close to an iceblock. I wanted the softness of a sundae. It was something at the crossroads of "healthy", the naturalness of fruit and "creaminess" that we were looking for."
And finally, a company management with an open mind. "We got very enthusiastic feedback from the beginning, with the first prototypes being very well received. Of course, some industrial processes took some time. But when the team is behind you, when your suppliers get in on the act, and when every consumer that tested it gives it the thumbs up, it's easier to find the patience and tenacity needed to see the project through to the end."
Marie-Pierre's advice for turning an idea into a success story? Turn the product into an experience. "By creating a new ritual, you give the product its essence. You give it a story, a place in the collective imagination. It becomes unique." To do this, Marie-Pierre, carried out trials with chefs, R&D managers working for various suppliers, and with a packaging supplier. "We tested several options with consumers, and the final idea came from a presentation from a packaging supplier: a simple cardboard tube. It clicked! And then we filled it with a smooth, creamy frozen dessert in the shape of a star. It was fun, practical, unique and in no other supermarket or restaurant: it was the final touch for creating a delicious, healthy and memorable experience."
Go further with our mentors
Within ToasterLAB, Jean-Philippe, Valérie and Marie-Pierre are more than just a product portfolio: they give their friendly, professional advice and the benefit of their experience to the startups that we accelerate. You can find the list of all our mentors by
clicking here
. Don't miss the chance to join the session #4 of ToasterLAB, currently recruiting, open until June 6th, 2018.
Apply here
.
By Claire VO.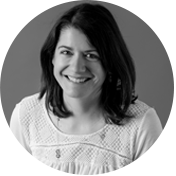 ToasterLAB Program Manager, Claire "VO" is in charge of our start-ups' post-acceleration as well as intrapreneurship. After 12 years with Vitagora, Claire's unparalleled knowledge of our network is put to good use while integrating our startups into the food business ecosystem! E-mail her at: claire.vanoverstraeten@vitagora.com