The business model of a startup is the concept that allows it to function, to make money and to last (not to be confused with a "business plan"). In other words, it's thanks to your business model that your startup can do or die. Yes, it's as important as that. But let's tone down the drama by having a look at some practical tips, thanks to Nicolas Rietch, consultant and partner of Obalys and ToasterLAB mentor. Here are three keys to building your business model: when, how... and why.

When? Find the right time to look at your business model
"You need to deal with your business model when the time is right – and not before", explains Nicolas Rietch. If that seems obvious, Nicolas still feels the need to restate it. And for good reason. Trying to settle on a business model at the wrong moment in a startup's life has been the undoing for a large number of them.
"According to the
Startup Genome Project
, of the 90% of startups that fail, 70% owe this to the poor timing of their development. Because they had no assistance to tell them what to do at what time, they skipped important stages and either did everything too fast or in the wrong order."
In a very pragmatic fashion, Nicolas has identified 3 steps to have completed before looking at your business model:
1 - Your solution is well matched to a problem and able to ensure that your startup can answer a market need that has been clearly identified.
2 - You have an internal organisation and a solid starting team that can carry the first phase of your startup's development.
3 - Your product is matched to its market and you are aiming validate iteratively if the market is receptive to your offer.
"It is only now that you can get into the question of your business model. Before now, it would be a purely intellectual exercise with no strategic impact: a waste of time and energy. But now it can be very real."
How? Organise yourself to earn money
"So, what's the point of a business model?"
Nicolas of course intends this as a rhetorical question. But that does not mean it is to be addressed for your own amusement (or that of our mentors). "You are interested in your business model to answer a specific goal – securing how your company will be making money."
Nicolas explains: "A business model is there to answer several questions: who are you targeting? What are the needs or expectations of this target? How do you answer them? How many of them are prepared to pay for your solution? When/how do they do they want to pay? How do you organise yourself to produce and deliver your offer in the best possible conditions?"
The answers to these questions will underlie your choices in terms of manufacturing, the consumables used, the HR expenses, retail channels etc.
"Formalising a business model is a necessary step for organising your activity as well as possible in order to ensure the continued existence and coherence of your startup."
Innovating a new business model: a means of differentiation
Beyond that, Niclas Rietch advises startups to think about their business model as a means of standing out from the crowd: "Innovation is not limited to goods and services – business models can also be the subject of innovation, especially to limit the risk of being imitated."
In his eyes, innovating a new business model can be done in four stages:
On pricing: How do you invoice? Is it a one-off purchase? Or a monthly subscription? A rental? An auction?
On your network: "Surrounding yourself with credible and successful partners allows you to create unique value in the face of the competition, and also to gain in strategic clients, to lower your costs, and even to develop your skills. The startups accelerated by ToasterLAB and who have access to the Vitagora network can tell you about it!"
On the company structure: How are your teams organised? What machines are you using and what is your level of automation? What are you sub-contracting and what are you producing in house?
On the manufacturing process: "As a startup, everything must follow a logic of scalability", explains Nicolas. "You can innovate your in house manufacturing processes so that, with your limited resources, your time and money are not wasted. This means making choices – often to give up the parts of your activity you like to entrust them to an external provider."
There are many examples of innovation in business models: Ford Automobiles invented the assembly line, Rank Xerox innovated with photocopier rentals (rather than purchasing), low cost flights imagined by Ryan Air, open source software etc. And you, what is your business model and how does it set you apart from the competition?
By Claire VO.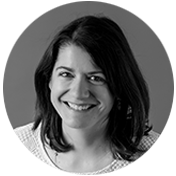 ToasterLAB Program Manager, Claire "VO" is in charge of our start-ups' post-acceleration as well as intrapreneurship. After 12 years with Vitagora, Claire's unparalleled knowledge of our network is put to good use while integrating our startups into the food business ecosystem! E-mail her at: claire.vanoverstraeten@vitagora.com