Nearly a year after the Covid-19 crisis upended our lives, we are continuing to publish articles about how our start-ups are adapting ... although every story has its own twist. We have to say that among all the entrepreneurs that take part in our program, none have been as hard hit as those targeting the food service-tourism sector.

While some have used this period to put in place a serious pivot towards new markets, others have preferred to take the time to focus on sidelined ideas, as so rarely do they get a chance take their nose of the grindstone. This is the case for TinyBird, a young company founded in September 2018 who has developed a novel offer of competely natural, vegan and clean label confectionary. And their focus in 2020? Develop an e-commerce activity and redouble their efforts in R&D.
"Take change by the hand"
Restaurants closed, most people affected by a curfew or even a lockdown. It's not easy to know how to start your business when the economy is turned on its head. Juliette Sabatier and Lise Mailliard look back at the beginning of the crisis, not without frustration:
"Before the crisis, we were working with B2B clients, mainly for snack offers for companies. That stopped came to a standstill during the first lockdown in France in the spring of 2020 - and has never restarted. All our development ideas - distribution channels to hotels, restaurants or the events sector - fell apart."
But, as Winston Chrchill once said, "If you don't take change by the hand, it will take you by the throat."
"We had to find a way to bounce back," Juliette confirms. "So we took the time to reexamine what we had put to one side, and reinvigorated our sales launch. But, this time, with a new focus on digital channels, as well as with a new look at our R&D."
Digital sales to offset other losses
"At the beginning of 2020, we had just just finished our acceleration with ToasterLAB. The financial, sales and marketing aspects of our business were all set. Everything had been reviewed by the program's experts. We had also obtained a bank loan, ordered the machines to set up our production facility, and refined our sales channels. We were ready to launch... And then Covid-19 hit and everything was up in the air."
"With B2B sales on hold, we decided to tackle another of our to-do list tasks: e-commerce."
A chemist by training, Juliette reworked their website. Making the most of the relative calm, she taught herself using online resources about various aspects of e-commerce, online advertising, social marketing etc.
"Thanks to digital channels, we were able to cover some of our losses."
With a few months of hindsight, Juliette notes that the sales achieved through their e-commerce website have largely correlated with the promotions they had put in place, mainly on social media. "By investing a bit of time and money, we managed to reach an acceptable level of sales conversions. Social media campaigns, and B2C sales on our e-commerce site turned out to be a profitable channel that the lockdown allowed us time to explore."
Take the time to carry out r&d
The unprecedented situation in 2020 was a chance for other background ideas to come to the forefront, this time regarding new products. "In the summer of 2020, we decided to put a new effort into our R&D by recruiting two interns."
Their ambition was to anticipate the economic upturn with the launch of a new product range: one aimed at adults in the form of alcohol-infused jelly candies (mojito, mulled wine, pina colada or gin & tonic). Thanks to several weeks of development, these grown-up sweets came to fruition - while still retaining the founding vision of the start-up: 100% natural ingredients, no artificatial flavours, colours or preservatives.
"We wanted to breathe new life into our range for the end of the year, with a joyful, festive take on sweets."
And one crowdfunding campaign to launch their product later, the two co-founders are happy with the results. "There has been a great response and we met our goals." A sign, perhaps, that consumers are also looking for a bit of light at the end of the pandemic tunnel.
taking your destiny in hand with toasterLAB
From their acceleration with the ToasterLAB program in 2019, Juliette and Lise identify two main benefits: the access to a network of trusted experts (accountants, lawyers etc.) and the rich feetback on a number of subjects - "We regularly reread our program notes when we feel the need."
Today, TinyBird, is preparing a new milestone, with the recruitment of two new staff members on apprenticeship contracts. "Production, R&D, logistics, sales: with just the two of us, it's too much. It's a great feeling to bring new blood into our operation."
To find out more about our agri-food acceleration program, feel free to contact me: clement.galbois@vitagora.com.
By Clément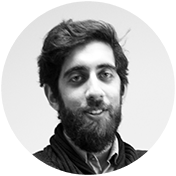 Business Developer and "start-up back-up" as he likes to call himself, Clément was immersed in world of start-ups before joining the ToasterLAB team. A keen volonteer for a number of evironmental causes that he holds dear, Clément is the main point of contact for ToasterLAB's start-ups. Contact him: : clement.galbois@vitagora.com.