This MoU aims at extending the international visibility of both acceleration programs, sharing best practices and experiences, and taking part in events organised by each program.
"Vitagora has been closely working with Clusaga for many years, especially for European innovation projects or international missions", explains Claire Vanoverstraeten, the ToasterLAB program manager. "We both have our own acceleration program, so it seemed obvious to collaborate on how to support innovative start-ups."
BFFood – the acceleration program of Clusaga
BFFood is the agri-food acceleration program of Galicia (Spain), promoted by Xunta de Galicia and operated by Clusaga and leading companies in the agrifood sector. The program aims at attracting and supporting innovative entrepreneurship projects, in order to address the challenges of the agri-food sector in a global market.
BFFood is devoted to start-ups in a scale-up phase to make them more innovative, viable and scalable.
More information on: BFFood
BFFood at the DemoDay
On January 21st, BFFood from Clusaga was represented at the Demo Day of ToasterLAB in Paris, by Roberto Alonso Ferro, a member of the Advisory Committee of the acceleration program.
Par Claire VO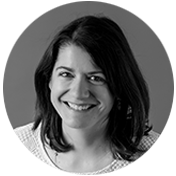 ToasterLAB Programme Manager, Claire "VO" is in charge of our start-ups' acceleration and post-acceleration. After 12 years with Vitagora, Claire's unparalleled knowledge of our network is put to good use while integrating our startups into the food business ecosystem! E-mail her at: claire.vanoverstraeten@vitagora.com