More than 60 mentors and experts take part in coaching and supporting start-ups in the ToasterLAB program. In order to let you get to know these experts and experienced professionals, each month we will be publishing a "mentor profile".
Sylvie GUILLONNEAU
'Néobusiness' manager at the Caisse d'Epargne
why you should listen to her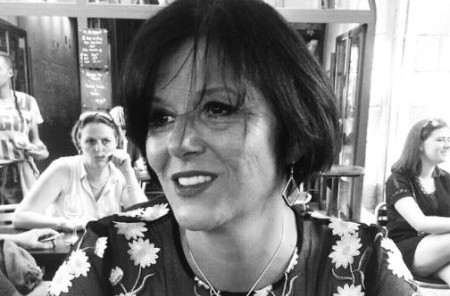 Straight-talking, passionate about the world of innovation, and a real expert in finance: it goes without saying that Sylvie, a ToasterLAB mentor since 2017, is a valuable ally.
Arriving in banking a little by chance, following a summer job, it was the satisfaction gleaned from helping entrepreneurs develop their businesses that kept her in this field. After more than 10 years working for Caisse d'Epargne in a number of positions (client manager, asset management, branch manager), Sylvie joined the Néobusiness program in 2017, thirsty for new challenges.
"The world of start-ups and of innovative companies is different from the world that most bankers are familiar with," Sylvie admits. But no question of resting on her laurels as Sylvie continues to build her understanding of the specific challenges of innovation, by undergoing additional training and by jumping willingly into innovation ecosystems such as ToasterLAB or Business France. Acquiring the technical language to dialogue with innovators is another challenge. "I love what I do," she tells us, "It's fascinating."
In this new world, she learns about what makes entrepreneurs tick, their motivations and their business models... and, of course, their far-fetched projections. "Most start-ups imagine themselves on a road of rapid growth. In my experience, there is always a lag. It's never going to go exactly as planned." With a taste for a challenge, she gives start-ups the benefit of her financial expertise. And always gets straight to the point. "I'm not great at sugarcoating. That's not really doing anyone any favours."
Convinced that innovation is going to change our lives, she also acknowledges that money makes the world go round. "We don't live in a world of unicorns and cotton candy. So getting an investor is never the end goal. A start-up's goal needs to be to generate its own revenue."
You can also read: 5 ways to talk to your bank manager where Sylvie shares her point of view.
How Sylvie can help you
Taxation and banking solutions

Client relations

Professional networks in medtech, biotech and health

Innovation ecosystem and financial network
in her own words
"We don't live in a world of unicorns and cotton candy. Getting an investor is never the end goal. A start-up's goal needs to be to generate its own revenue."
more reading
https://www.linkedin.com/in/sylvie-chetta-guillonneau/
go deeper
Do you want to take advantage of coaching support that is challenging, generous... but never complacent, from our exceptional mentors? Contact me and find out more about the ToasterLAB program: claire.vanoverstraeten@vitagora.com.
By Claire VO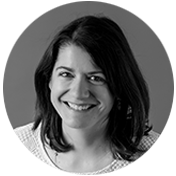 ToasterLAB Programme Manager, Claire "VO" is in charge of our start-ups' acceleration and post-acceleration. After 12 years with Vitagora, Claire's unparalleled knowledge of our network is put to good use while integrating our startups into the food business ecosystem! E-mail her at: claire.vanoverstraeten@vitagora.com