A fifth cohort has been selected by the ToasterLAB jury * to take part in the AgriFood acceleration program lead by Vitagora.
Waste reduction, sustainable animal farming, healthy and low glycemic index pastries, urban agriculture, soil improvement, and innovative formulations... With this new cohort oriented around the themes of sustainable food and the circular economy, ToasterLAB once again shows how it is contributing to enriching Vitagora's food innovation ecosystem.
On March 7th, 2019, the six new recruits will begin their acceleration within a program that has been retooled to be more flexible - two months of acceleration and 10 months of post-acceleration, with joint and one-to-one sessions with mentors, coaches and experts.
New for 2019: ToasterLAB will be taking applications throughout the year with a series of cut-off dates, so that startups can join the program at the right time for their business. Four to five new intakes have been scheduled.
who had joined ToasterLAB ?
Save Eat
Save Eat is a startup engaged in the struggle to reduce food waste. The startup has developed an app offering its users simple, fast and anti-waste recipes, and creating a anti-food-waste community through actions such as cooking workshops. https://www.saveeat.co/
Pleurette
The startup Pleurette manufactures mushroom growing kits for use at home, for a range of gourmet mushroom varieties, as well as delicious recipes. Their kits are 100% organic and produced in France. The manufacturing process is respectful of the environment and an example of an innovation in urban agriculture. https://pleurette.fr/
C&Dac
C&DAC provides R&D support for sustainable food players, from the soil to the plate, for the development of their products and processes. Providing technical and scientific support, C&DAC advises food business leaders on their methods, recipes and food innovations. https://www.cetdac.com/
HAPPY by Obione
HAPPY, by Obione, is a volontary approach offering to dairy farmers a way to improve the quality of life of their animals and their people. HAPPY is based on audits carried out within successful farmers, in order to create a benchmark. A group of vetinarians, the "HAPPY vets", work with farmers selected by their clients to gain a "HAPPY FARMER" accreditation. http://www.happy-production.com/
Biomede
Biomede practices natural phytoextraction of copper for a transition towards sustainable and organic viticulture, by using a mix of phytoextracting plants able to capture heavy metals present in the soil. This allows viticulturalists to "clean" their soil in a sustainable and environmentally friendly way and to remove and refine metals able to be recycled into the circular economy. http://biomede.fr/
Max de Génie (Boomer Challenge winner)
Max de Génie has developed an offer of pastries with low glycemic index and free from refined ingredients. In collaboration with leading chefs, Max de Génie has reinvented healthier treats without altering the flavour or the texture of traditional recipes. The startup sells cooking kits made from organic ingredients that are free from preservatives, colorants and artificial additives. https://www.maxdegenie.com/
*Founding members: Vitagora, Caisse d'Epargne de Bourgogne-Franche-Comté, Crédit Agricole Champagne-Bourgogne, Groupe Dijon Céréales, Groupe Seb, Spadel.
By Claire VO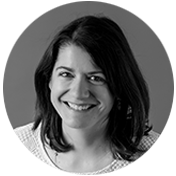 ToasterLAB Program Manager, Claire "VO" is in charge of our start-ups' post-acceleration as well as intrapreneurship. After 12 years with Vitagora, Claire's unparalleled knowledge of our network is put to good use while integrating our startups into the food business ecosystem! E-mail her at: claire.vanoverstraeten@vitagora.com