Every 5 years, roughly half of all products on supermarket shelves will have disappeared. According to ANIA, France's national food industry association, 3,000 new food products are launched in France every year. However, getting your new product or brand on supermarket shelves when you are little known start-up is an uphill battle.
While the COVID-19 crisis has accentuated the difficulty of young companies to get their start in retail, some of them have taken a pragmatic approach, with positive results. One example is Graine de Choc, whose founder, Béatrice Maire, has shown she has her feet on the ground.
one door closes…
Graine de Choc is a start-up that we accelerated during 2018, and was selected for the program thanks to the originality of their vision and their flagship product, a chocolate spread based on... faba beans! Since then, Béatrice Maire been dedicated to developing her company and its products.
Sometimes, this experience has been positive: "by going directly to the store managers, we have found an open ear,"... And sometimes with a less favourable outcome, as more recently: "While some store managers are on our side, large scale retail in general has been hard going for our product. And the current crisis is not helping!"
Rather than tilting at the windmill created by the Covid-19 situation, Béatrice Maire decided to accept the facts. "Our flagship product, Tartimouss, challenges a lot of the codes in its product type: it as a new texture and a different taste. It needs instore promotion, with a pedagogical approach, to get new customers interested in our environmental approach. This year, we have only been able to hold 3 or 4 instore promotions! And with no chance to build our profile, we've been at risk of being dropped by our retailers."
But accepting the limits of the situation does not mean giving up...
… another one opens
So, how could Graine de Choc build the profile of their new brand without the tool of instore promotions and tastings?
"It was impossible to have customers sampling our product in a health crisis. However, there are currently financial packages available to companies affected by the crisis," Béatrice explains.
Graine de Choc was able to take out a zero-interest loan from their region as a stimulus measure. This allowed them to fund a TV advertising campaign, both the production of a video and the purchase of advertising space on the regional television network, and even sponsoring the daily weather forecast for the whole month of January. A marketing tool that is all too rarely within reach of small players.
"This is perfect timing for the "pancake Tuesday" period when a lot of sweet spreads are consumed. Firstly, we hope that this will help us to consolidate our presence in our current retail outlets. And secondly, this is a chance to increase our brand recognition among consumers and, by association, with retail."
go big or go home
Béatrice has other nuggets of wisdom.
Until 2019, the angle of development for Tartimouss' was mostly environmental: "the fact that we were helping relaunch a declining agricultural sector (faba beans). Over the last year, however, we realised that using faba beans allowed us to achieve an excellent nutritional profile for our spread."
Determined to carve out their niche on supermarket shelves, Béatrice played the high stakes "nutrition" card to stand out from the competition. In order to do so, she chose to focus on this first product rather than on further product developments to widen the range.
"Today, because we proritised working on the nutritional profile of Tartimouss', our two spreads (hazelnut and cocoa/hazelnut) have received a Nutriscore of 'A'. We are the only ones on the market to do so.
The sales pitch worked with potential retailers... and should have even more impact in 2021 as a product's Nutriscore rating becomes compulsory on all advertising materials. "It's a real opportunity for us to make Tartimouss' stand out in a crowded market place - an opportunity that we gambled on by investing our resources on that aspect," she concludes.
get access to tailored business advice!
From her acceleration period with ToasterLAB, Béatrice remembers how the program was adapted to her situation, and she recommends the program to mature agri-food start-ups "with the necessary elements to really benefit from the advice and support of the program."
And our next acceleration intake is currently being recruited. You can apply until January 25th, 2021. Contact me: clement.galbois@vitagora.com, or go to the "Apply" page to send us your application.
By Clément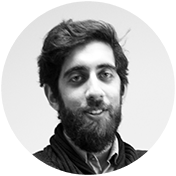 Business Developer and "start-up back-up" as he likes to call himself, Clément was immersed in world of start-ups before joining the ToasterLAB team. A keen volonteer for a number of evironmental causes that he holds dear, Clément is the main point of contact for ToasterLAB's start-ups. Contact him: : clement.galbois@vitagora.com.