What exactly is the ToasterLAB acceleration program offering startups? A question we asked Biomimetic, an Avignon-based startup offering solutions for recycling food waste through insect farms, and an alumni of ToasterLAB's second cohort.
Damien Sabatier, CEO and founder of Biomimetic, replies: "Before ToasterLAB, we had the tech and the idea for a project. Three months later, thanks to ToasterLAB, we had gathered several major food businesses as clients and we were able to set up pilot plants throughout France."
How did they get from the concept to the market? Let's take a look back at Biomimetic's acceleration journey with ToasterLAB...
An innovative and intriguing concept...
Biomimetic's concept is simple: "reusing - transforming - creating". Exploiting organic waste products from food manufacturing or agriculture, transforming them on site into two products - insect larvae and manure - for animal feed, petfood and aquaculture feed. In other words, it is a local level solution for recycling bio-waste, using a profitable model of circular economy in action.
Profitable, you say? Yes, indeed! This is now this innovative and environmentally friendly solution is able to convince the number crunchers: instead of spending money to collect and take away their organic waste, a company is now able to recycle and create value from this waste - at up to 250€ of revenue per tonne of waste products (instead of spending on average 60€ per tonne for waste collection of products such as fruit and vegetables).
"We estimate that our equipment easily pays for itself within two to three years. That's a really short term ROI for a company," explains Damien.
… that still needs to be sellable!
However, even if the concept and the tech are on point, Damien and his team found it diffucult to attack their market (although not for lack of motivation).
"At the beginning of 2017, I had just finished prototyping and I was starting to think about now to sell our concept," he remembers. "But I was soon faced with my lack of knowledge in sales and marketing. It was with the goal of getting access to our markets that we joined ToasterLAB... and began our acceleration in September 2017."
During the three months of the intensive acceleration phase, Damien received expert advice and support to define his business model.
"The ToasterLAB team put us in contact with potential clients. By getting firsthand feedback, their needs and comments, we adapted our offer: what was missing from our model was a service offer to help with the implementation of our solution."
"We had the answer to 'how much will it cost?' and 'what will it bring you?'... but not to 'how does it work?'. We added the aspects of custom building and adapting final products to our clients' target markets, training operators, scaling up projects as you go along and so on. Today we are confident in a business model that we co-built with our clients, thanks to ToasterLAB."
first clients in an advisory role
Only a few months after beginning their acceleration, a number of large food companies throughout France had joined Biomimetic's client list. Very soon a number of pilot plants were installed, for example with Dijon Céréales, a ToasterLAB founding member and partner of Vitagora.
"After taking two months to construct the units, Dijon Céréales set up our equipment in September 2018 for an initial phase with five pilot plants on three sites, including a farm and the Aiserey organic flour mill in the Burgundy-Franche-Comté region."
"The first feedback was very satisfactory," explains Damien. "We are already imagining Dijon Céréales as a real partner for setting up our business in Burgundy-Franche-Comté. They are an excellent ambassador and they are helping us to find our place within the industry sector."
go further
If Biomimetic's success story sounds right up your alley, you too can get the help you need to go from concept to market. Feel free to contact me, claire.vanoverstraeten@vitagora.com, to find out how the ToasterLAB team, mentors and partners can contribute to making your own startup story a real world success!
By Claire VO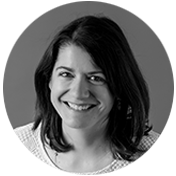 ToasterLAB Program Manager, Claire "VO" is in charge of our start-ups' post-acceleration as well as intrapreneurship. After 12 years with Vitagora, Claire's unparalleled knowledge of our network is put to good use while integrating our startups into the food business ecosystem! E-mail her at: claire.vanoverstraeten@vitagora.com