Atelier du Fruit is an innovative food SME, member of Vitagora since 2014, working on natural and clean label processing techniques to optimise flavours of fruit-based food products. Founded in 2012 by Alain Etiévant (who has a 30-year career, including 10 years working for Frutarom), Atelier du Fruit took part in the third cohort of ToasterLAB's acceleration program beginning last spring.
But, hey, you say, what's an SME doing in a startup program? What does an entrepreneur with decades of experience under his belt get out of this type of program? And what were the results? Well, keep reading for the feedback from Clémence Carbonnel, R&D project manager for Atelier du Fruit who shows us that all business founders, even old dogs (sorry, Alain ;) ), can learn new tricks and learn a lot from an acceleration program.
why apply? a key stage in the road towards industrialisation
Clémence Carbonnel, Atelier du Fruit : "Since our creation in 2012, we have been a R&D-based company (which we will continue to be as that is where our DNA and our passion truely lies). But, so that our clients are able to use our enzyme and fermentation-based solutions, we were also going to begin selling the same enzymes and cultures that we use in our laboratory. We wanted to move up to an industrial scale reproduction of what we do in our laboratory, effectively and efficiently. In order to pivot in this way, we needed help, and the ToasterLAB program seemed just what we were looking for."
"out of our comfort zone": what an SME can do in an acceleration program
Clémence Carbonnel, Atelier du Fruit : "First of all, it was intense! For 3 months, every Thursday, we got together with the rest of the cohort to go over a new topic: business model, business plan, innovation, industrialisation, marketing, HR management, sales... The experts gave explanations on the various topics and how to address them in our company, fellow entrepreneurs gave their feedback, and we talked one-on-one with them. And each week, we went well and truly out of our comfort zone and were challenged continually. Even on subjects that we thought we had a good handle on! During each session, we learned a huge amount and made huge strides forward.
The program requires a lot of investment, which is of course not easy when you are running a company. But the ToasterLAB team and the mentors were behind us throughout the program and helped us stay the course, prioritise and move forward."
Immediate results: development strategy, network...
Clémence Carbonnel, Atelier du Fruit : "Thanks to ToasterLAB, we were able to clearly define our business model, to tackle regulatory questions more confidently, and to refine our financial and sales strategies. And we are still doing so, as we didn't have the time to do everything during the program: with the help of experts, we are restructuring our team and reorganising our activity. So that the team is both more efficient and happier in their work, so that everyone gets job satisfaction while also satisfying our clients and developing the business. We are also going to start our international development.

ToasterLAB also allowed us to build up a great network: with the other startups of our cohort, but also the mentors and experts that we met and with whom we are developing exciting innovation projects!"
go further
To find out more if our acceleration program is right for you, whether you are an SME or a startup, contact us: claire.vanoverstraeten@vitagora.com.
By Claire VO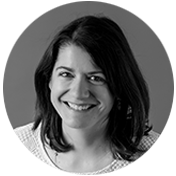 ToasterLAB Program Manager, Claire "VO" is in charge of our start-ups' post-acceleration as well as intrapreneurship. After 12 years with Vitagora, Claire's unparalleled knowledge of our network is put to good use while integrating our startups into the food business ecosystem! E-mail her at: claire.vanoverstraeten@vitagora.com