According to France's national food business association, the French food industry brings out 3,000 news products every year. Even so, it's not easy for an Agri-Food start-up to get its food in the door and its products on the crowded shelves of major supermarket chains...
So, is large scale retail out of reach? Well, it is with that sort of attitude! But as we've seen with Algama getting their eggless "mayonnaise" referenced by Carrefour (more about that here), we have another retail success story: MaTatie, accelerated by ToasterLABin 2018, and Franprix.
Matatie: a snack solution for children with allergies
In lunchboxes on the playground, shared during a child's birthday party, or passed around during a Sunday family picnic: sweet treats are an essential part of the childhood experience. But when an allergy is in play (whether to eggs, gluten, lactose or nuts, to name but a few), parents are forced to creative and wary in providing for their children. Winging it is not an option!
Tiphaine Bordier, a graduate of the EM Lyon business school was hurt by how her 8 year-old niece was excluded when her egg and peanut allergies came to light. Her solution was to create her own company, MaTatie, in order to develop snacking solutions free from all 14 allergens* required to be declared in food labels. "Free from" snacks that were as full of taste, enjoyment and ease-of-use as those enjoyed by other children.
marketing: not an easy step!
In October 2017, a little over a year after launching MaTatie, and with a baking diploma in her pockets and 350 recipes tested in partnership with the AgroParisTech food engineering school, Tiphaine started marketing her first allergen-free sweet snacks on her start-up's website.
"I soon felt the need to get help with my marketing. This is the main reason I applied to ToasterLAB in December 2017."
Selected from among 90 applications, Tiphaine and her team threw themselves into the program's various topics, including the sessions dedicated to market access. "This session was very much oriented towards large scale retail in order to help us. We were made aware of the various retail forms and their specifics, and the importance of knowing your market inside out. This included knowing how logistics work. The session was lead by de François Alarcon, the innovation manager of Franprix, a major French supermarket chain," explains Tiphaine.
the winning trifecta: context + contact + credit
Tiphaine explains further: "Franprix is a chain whose values match our own and who is very interested in innovative products. We were very lucky to meet François. Thanks to ToasterLAB, we had the contact, the context (a chance to present our product) and the "credit" from being backed by ToasterLAB that meant we were able to start discussions from a strong position."
And this was how Tiphaine and her new business associate (freshly recruited) sent an email in September 2018 to François Alarcon to suggest an individual meeting. "He was very enthousiastic and replied very quickly, which was a great surprise for us! After that, everything fell in place very fast: our products were on the shelves in Franprix stores in the Paris region from the following November!"
To date, in less than 6 months, retail sales represent more than 50% of MaTatie's total turnover.
Chosing the distribution channel aligned with your brand values
"Getting our products in supermarkets, on the children's snack aisle, was a huge advance for us," explains Tiphaine. "We are very proud of our retail success!"
As they should be. Successfully achieving market penetration and scaling up is no mean feat. But it also goes towards realising their mission of providing allergy-free snack "just like the others", including the point of sale.
Go further
If you want to find out more about ToasterLAB, feel free to contact me at claire.vanoverstraeten@vitagora.com. Applications for the next intake of our European Agri-Food program are now open until June 3rd, 2019! You can apply here.
By Claire Van Overstraeten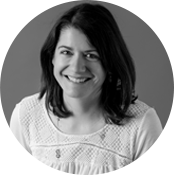 ToasterLAB Programme Manager, Claire "VO" is in charge of our start-ups' acceleration and post-acceleration. After 12 years with Vitagora, Claire's unparalleled knowledge of our network is put to good use while integrating our startups into the food business ecosystem! E-mail her at: claire.vanoverstraeten@vitagora.com