Arnaud Roussac of the company BEE, accelerated in 2018, answered our questions.
Watch the video below for a quick presentation of the activities and latest news of BEE, and his feedback on the ToasterLAB acceleration program... why he chose to join the program, and what he got out of it.
(video in French with English subtitles in the Youtube interface).
By Claire VO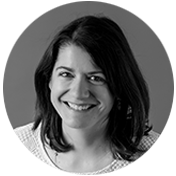 ToasterLAB's Program Manager, Claire "VO" is in charge of our start-ups' acceleration and post-acceleration, as well as intrapreneurship. After 12 years with Vitagora, Claire's unparalleled knowledge of our network is put to good use while integrating our startups into the food business ecosystem! E-mail her at: claire.vanoverstraeten@vitagora.com