Last December, the ToasterLAB's 4th acceleration session got the chance to strut their stuff in front of potential partners and investors at the ToasterLAB Demo Day. And we were proud of how far they've come. On the same day, we also found out the winners of the
Boomer Challenge
, an international food startup contest organised by Vitagora and Mondelez international… Congratulations to Max de Génie, Cérélab and TrooFoods Ltd!
Don't miss out on any of the FoodTech news by catching up on our selection of web articles for this month: anti-waste, connected solutions for farmers, an identikit of a startupper…

Retail Tech: solutions for improving client experience
One in four French people have already tested retail drive-throughs: food e-commerce is clearly developing strongly. Many retail platforms are now diversifying their services to attract more customers: improving purchasing experience, reducing waste, improving access to quality foods etc. Here's what the web has to say…
FoodTech: technology on our plates
Science has not had the last word in food business: 3D printed food, lab-grown meat, edible crockery… From France to the moon, here's an overview of the latest food innovations.
AgTech: the agricultural renaissance
Responding to an increasing demand for food all the while reducing reliance on chemicals: this is the challenge faced by agriculture across the planet. Urban agriculture, online platforms, new tools for animal farming… AgTech is at the cutting edge of innovation.
Agri-Food startup and entrepreneur advice
Building a business is no child's play. Far from the cliché of ramen and endless games of table tennis in the conference room, the identikit of startup founders is quite something else. Find out more about the true face of entrepreneurship, as well as the winners of the Boomer Challenge organised by Vitagora and Mondelez…
Go deeper
Advice from mentors, sharing experiences with other startups: sign up below to get updates on our articles and the upcoming applications calls for ToasterLAB!
By Claire VO.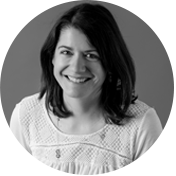 ToasterLAB Program Manager, Claire "VO" is in charge of our start-ups' post-acceleration as well as intrapreneurship. After 12 years with Vitagora, Claire's unparalleled knowledge of our network is put to good use while integrating our startups into the food business ecosystem! E-mail her at:
claire.vanoverstraeten@vitagora.com