Agri-Food start-ups and SMEs, ToasterLAB has launched a call for applications for its next intake (apply by August 26th). No time to waste, apply now at https://toasterlab.vitagora.com/apply!
Even during your summer vacation, keep a finger on the FoodTech pulse with our web news bulletin. The development of intrapreneurship, advances in solutions to the food waste crisis, tomorrow's food innovations… Find out more below.
Corporations seek to increase their agility
While partnerships between start-ups and multinationals are multiplying, the latter are intensifying their initiatives to encourage their employees to take the first steps as intrapreneurs. What's in it for the corporations? How do they go about motivating their workers ?
What progress on reducing food waste?
The FoodTech sector is rolling out new initiatives to tackle food waste. One app is encouraging donations between private citizens while another is helping consumers to use their leftovers, and yet another is offering a range of chocolates made from industrial by-products. In parallel, a retailer is specialising in supermarket surplus stock…
What will be on our plates tomorrow?
To rise to the multiple challenges (economic, demographic, environmental etc.) facing the food industry, start-ups are teeming with ideas. Microalgae protein, sports snacks based in insects, fermented street food… What will be on our plates tomorrow? Or on the supermarket shelves?
Go deeper
ToasterLAB, the 100% Agri-Food acceleration program powerd by Vitagora has opened its latest call for applications. Get the right acceleration support to launch your business in Europe – mentors, experts, business connections and much more. Apply here by August 26th: https://toasterlab.vitagora.com/apply
By Claire VO.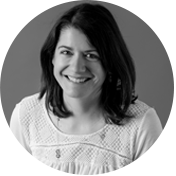 ToasterLAB Program Manager, Claire "VO" is in charge of our start-ups' acceleration and post-acceleration, as well as intrapreneurship. After 12 years with Vitagora, Claire's unparalleled knowledge of our network is put to good use while integrating our startups into the food business ecosystem! E-mail her at: claire.vanoverstraeten@vitagora.com