We are pleased so announce that the latest start-ups to join ToasterLAB's 2019 cohort have been selected. Keep an eye on the ToasterLAB website in early September to find out their names.
In the meantime, join us for our monthly tour of the web for the burning issues concerning AgTech and FoodTech entrepreneurs and their ecosystems.
advice and best practices for entrepreneurs
Interested by the lean and agile nature of start-ups, more and more large companies are joining the race to detect up and coming stars, or to encourage their employees to start intrapreneurial projects. Another opportunity for start-ups lies in their international development. How to get started? What budget is needed? Find out more below.
When FoodTech improves our daily lives
Verifying the composition of a food product, guaranteeing the origins of an ingredient, improving sustainability… These are just a few of the solutions that FoodTech innovations can offer to change the equation for manufacturers and consumers.
AgTech: the new gold rush for investors
The sums invested in AgTech went from 185 million dollars in 2008 to 10 billlion dollars in 2017! (source :
Challenges
). And with good reason as disruptive applications keep on coming: robotics, supply chain, urban farming…
Go deeper
Advice from mentors, sharing experiences with other startups: sign up below to get updates on our articles and the upcoming applications calls for ToasterLAB. We will very soon be communicating our next application call dates. In the meantime, found out more about our 100% agrifood acceleration program here.
By Claire VO.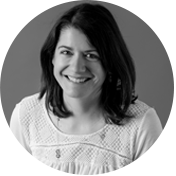 ToasterLAB Program Manager, Claire "VO" is in charge of our start-ups' acceleration and post-acceleration, as well as intrapreneurship. After 12 years with Vitagora, Claire's unparalleled knowledge of our network is put to good use while integrating our startups into the food business ecosystem! E-mail her at:
claire.vanoverstraeten@vitagora.com