More than 60 mentors and experts take part in supporting startups in the ToasterLAB program. In order to let you get to know these experts and experienced professionals, each month we will be publishing a "mentor profile".
Valérie VUILLEMOT

General Manager of ENDEAVOUR DEVELOPMENT
why you should listen to her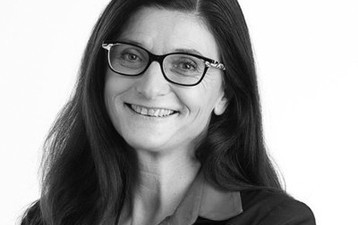 Valérie is one of those people that you need on your side. A fighting spirit and full of good advice, she takes your success very personally.
Her first name, from the latin "valere", means "to be strong". You can judge for yourself... A graduate of ESCP Europe in international marketing in 1988, she has developed her career like a competition - with ambition, teamwork and agility. Well, why not, considering her background as an elite sportswoman in handball and triathlon (including the title of France's amateur triathlon champion!).

She began her career as a consultant in management strategy for Cegos Conseil. She has come back to that field within Endeaver Development, where she assists companies of all sizes (from startups to multinations) in their transformation challenges.
In between, she worked at SEB (she was behind the blockbuster Actifry – more about that here), at Dijon Céréales, Elior, and Laboratoire Gilbert, where she added the strings to her bow of marketing and general management, allowing her a 360° vision of strategy in the pursuit of sustainable growth.

For more than 15 years, Valérie has been contributing to innovation ecosystems within Vitagora (she was the president of the Taste-Nutrition-Health congresses until 2014), but also with Silver Valley, Pink'Innov, Station F... She also teaches at the IAE de Dijon, mentors the Entrepreneuriales, and takes part in volunteer actions towards underpriviledged groups.

A formidable personality full of energy and commitment... and a huge asset to your network!
How valérie can help you
Strategy and business développement
Innovation, design thinking and creativity
Management
Networks and business contacts in food and health
Marketing, communication and public relations
in her own words
"Anyone can have an idea. The true challenge in transforming that idea into a sustainable commercial success."
more reading
Go deeper
Do you want to take advantage of coaching support that is challenging, generous... but never complacent, from our exceptional mentors? Contact me and find out more about the ToasterLAB program: claire.vanoverstraeten@vitagora.com.
By Claire VO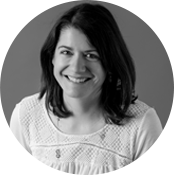 ToasterLAB Programme Manager, Claire "VO" is in charge of our start-ups' post-acceleration as well as intrapreneurship. After 12 years with Vitagora, Claire's unparalleled knowledge of our network is put to good use while integrating our startups into the food business ecosystem! E-mail her at: claire.vanoverstraeten@vitagora.com