For the last three years, the ToasterLAB acceleration program has been supporting start-ups and SMEs in innovative areas of the Agri-Food sector. Inalve was one of the first start-ups to join the program in 2017 with two goals in mind: develop their agri-agro network, and access expert support in HR and management. Three years later, what have they accomplished?
inalve: from science to business
A scientist specialised in microalgae, Christophe Vasseur left the world of academia in 2011 to join an American company producing ethanol and biofuel from microalgae. "This is when I became aware that innovation plays a fundamental role in our daily lives," he remembers. In the USA, within a very "market-oriented" professional environment, Christophe discovered a new business culture: his "technological" vision as a scientist became superceded by a more relevant "usage/market" vision.
"My taste for entrepreneurship comes from that experience. I then came back to France where the conditions were better for me to launch my business."
joining ToasterLAB to access an agri-agro network
After following a "Management of innovative companies" degree program in Paris, with the goal of verifying that his business model was relevant to market needs, Christophe and his team turned towards Vitagora's acceleration program, ToasterLAB, at the end of 2016.
His first goal: his network. "We needed to open up our professional network to the agri and agri industy sectors."
While being installed in a business incubator in Nice, ToasterLAB was a necessary additional resource. "In Nice, we have a lab where we carry out our tests and develop pour prototypes and pour proof of concept. It's our brain. In Dijon, with ToasterLAB, we came looking for contacts and mentors, and the insight they could give us."
Résults?
"We got a real benefit from ToasterLAB's collective intelligence," explains Christophe. "While our mentors challenged us a lot, such as Georges Devesa [see the mentor portrait here], there was never a teacher-student relationship. Together, we were both contributing to something constructive."
And outside of the mentors? "Thanks to ToasterLAB, we were able to identify people who understood our solution and possible applications for it: potential clients and future partners."
Going further in structuring the start-up's expertise
EIn 2017, Inalve had a single employee.
"With ToasterLAB, we were supported in a very real way for structuring our HR activities. Following our acceleration, we have developed two teams in the company in addition to the R&D team: we now also have a "business development" and ""strat"egy/marketing" teams."
We have also recruited an CFO to take care of the finances needed to realise our vision for the company."
Résults?
In two years, Inalve has gone from one to 13 employees.
"Thanks to a better structuring of our expertise, and with the financial point of view of the CFO? we have made microalgae economically viable. The opening of our pilot plant for microalgae processing - a world first! - will take place by the summer of 2020."
Advice for toasterlab's future candidates?
Inalve is proud of having won several innovation contests. The secret of their success? That can be contained in two pieces of advice:
"We are always willing to take part in contests where the audience is relevant to our goals, whether it is investors or businesses. Our aim is not necessarily to win the contest, but rather to build our visibility among people who understand our activity and will then talk positively about us."
"Make sur you bring proof to the table! This is my background as a scientist that is talking, but it's a reality: bringing proof of how your activity works is fundamental for convincing your listeners."
Some advice that will certainly be appreciated by our start-ups for their Deomday Pitches!
ByClaire VO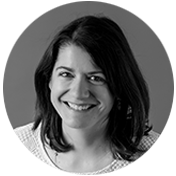 ToasterLAB's Program Manager, Claire "VO" is in charge of our start-ups' acceleration and post-acceleration, as well as intrapreneurship. After 12 years with Vitagora, Claire's unparalleled knowledge of our network is put to good use while integrating our startups into the food business ecosystem! E-mail her at: claire.vanoverstraeten@vitagora.com