With a moment to breathe between ToasterLAB's 5th cohort starting their acceleration program and the preparations for the next intake, we bring you this month's bulletin of FoodTech and AgTech web news.
Advice to entrepreneurs and start-ups, technology in support of agriculture, innovation to curb food waste: here is our selection of articles.
Start-up advice
Almost all start-ups ask themselves these questions: incubator or accelerator, what's the difference? When should I look for investors? How do I fund my development? How should I choose and work with a business mentor? While ToasterLAB continues to support young entrepreneurs (look out for the next cut-off date for applications in June), here are a few articles to feed your business:
Agtech: technology transforming agriculture
Offering funding for projects, analysing animal health, increasing sustainability… These are a few of the challenges that the world's farmers are facing. What they all have in common is that AgTech is providing solutions. During Paris' "Salon de l'Agriculture", a number of these innovations were on display.​
FoodTech: fighting the good fight against food waste
Food waste costs us dearly: between 12 and 20 billion euros a year in France alone. FoodTech players are taking the bull by the horns and developing solutions that are attracting the attention of investors. 3D food printing, mobile apps, smart packaging… Here are a few initiatives attempting to turn the tide on food waste.
Go deeper
Advice from mentors, sharing experiences with other startups: sign up below to get updates on our articles and the upcoming applications calls for ToasterLAB!
By Claire VO.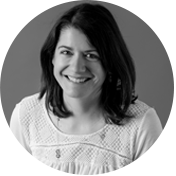 ToasterLAB Program Manager, Claire "VO" is in charge of our start-ups' post-acceleration as well as intrapreneurship. After 12 years with Vitagora, Claire's unparalleled knowledge of our network is put to good use while integrating our startups into the food business ecosystem! E-mail her at:
claire.vanoverstraeten@vitagora.com