Agri-Food entrepreneurs, ToasterLAB's next intake deadline is only a few days away. Get your application underway now so you don't miss out (the deadline is June 3rd.) !
Apply here
.
In the meantime, take a few minutes to catch up on the latest FoodTech news for the month. Advice to entrepreneurs, traceability, e-commerce for food business...
advice and best practices for entrepreneurs
"Entrepreneurs who don't work on their brand are doomed to come up against a glass ceiling... or to fail," explains Fanny Basteau, a ToasterLAB mentor. Life for entrepreneurs is not all peaches and cream. But to help you get ahead, here are this month's tastiest morcels of advice.
are traceability solutions going to solve all our problems?
Reducing food waste, shoring up consumer trust, improving food safety, reducing crop loss from disease... Digital innovations are multiplying to respond to food business problems. What new applications are emerging? What are the real advantages for food business?
Retail: e-commerce opens up new fronts
E-commerce seems to be the new El Dorado for food sales. Whether to professional clients or individuals, delivery or pick-up, local products or large-scale consumer items, almost all the players in food production and distribution are trying their hand at online sales, although with some less than desired consequences. Here are a few of the new ideas on show, and some of the unintended consequences.
Go deeper
Advice from mentors, sharing experiences with other startups: sign up below to get updates on our articles and the upcoming applications calls for ToasterLAB. Next deadline is June 3rd, 2019! Apply here.
By Claire VO.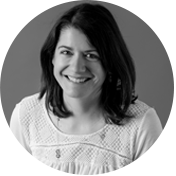 ToasterLAB Program Manager, Claire "VO" is in charge of our start-ups' acceleration and post-acceleration, as well as intrapreneurship. After 12 years with Vitagora, Claire's unparalleled knowledge of our network is put to good use while integrating our startups into the food business ecosystem! E-mail her at:
claire.vanoverstraeten@vitagora.com