Seven new startups have joined the ranks of ToasterLAB (find out more here). To get back in the working rhythm, there's nothing like a reading a round-up of what you missed over the summer. The impact of new technologies on food behaviours, AgTech advances, advice to entre/intra-preneurs… Here is our selection of September's essential news for FoodTech devotees.
Technology and the future of food consumers
With a projected 21.5 billion connected objects by 2025 by the firm IoT Analytics (read the article below), there is no doubt that how we consume is undergoing radical change. What is at stake for food products? Robotisation, E-commerce, M-commerce (purchases via mobile phone), apps for diet and nutritional advice : there is a lot of scope for opportunity in a fast-moving environment of food and retail:
AgTech: a necessary reflection on a complex problem…
While some are convinced that the future of agriculture depends on respecting the natural order of the ecosystem and its resources, such as using an agroecological approach, others are banking on laboratory techniques that promise better returns. Two largely conflicting visions that deserve a nuanced response.
Advice to Food entrepreneurs and startups
The new cohort of ToasterLAB is about to begin its bootcamp (find out
here
all those who made the cut ), in search of the right guidance and tools to develop their businesses. While nothing beats a face-to-face talk with mentors or experts, the web is still a fountain of great advice – here are a few choice morsels:
​
Go deeper
Advice from mentors, sharing experiences with other startups: sign up below to get updates on our articles and the upcoming applications calls for ToasterLAB!
Our previous 'All About FoodTech' bulletins:
By Claire VO.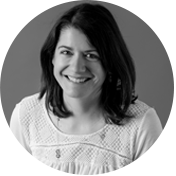 ToasterLAB Program Manager, Claire "VO" is in charge of our start-ups' post-acceleration as well as intrapreneurship. After 12 years with Vitagora, Claire's unparalleled knowledge of our network is put to good use while integrating our startups into the food business ecosystem! E-mail her at:
claire.vanoverstraeten@vitagora.com