The 5th cohort of ToasterLAB's acceleration program is currently ongoing, and a new application date is coming up fast (deadline June 3rd, 2019 -
don't miss out
). With spring in the air, it's the perfect time to take a moment to catch up on the latest FoodTech and AgTech news for this month. Advice to entrepreneurs, applications of innovative developments in FoodScience and in blockchain by multinationals... Start reading our review of web articles in our "All About FoodTech" bulletin below!
advice to entrepreneurs… and intrapreneurs
"It is important to take a moment to look at things from on high, to take inspiration from outside of your daily life and work. That's the key to success for an entrepreneur." So says Nicolas Crabot, a ToasterLAB mentor (read the article below). Of course, it's not always easy to detach your nose from the grindstone, as an entrepreneur... or intrapreneur! Here are a few key pieces of advice.
FoodScience, tracebility… when the big players join the game
"Meat" substitutes, artificial intelligence and personalisation, blockchain and optimised traceability: a source of scepticism a few years ago, these very "tech" developments are now very much on the table. The proof: multinationals are getting in on the action, often in collaboration with start-ups from throughout the world.
agtech: the new eldorado?
Preserving biodiversity, protecting soils and territories, using drones for precision agriculture, automation etc. AgTech is providing a new panel of solutions taking us towards sustainable production.
Go deeper
Advice from mentors, sharing experiences with other startups: sign up below to get updates on our articles and the upcoming applications calls for ToasterLAB. Next deadline is June 3rd, 2019! Apply here.
By Claire VO.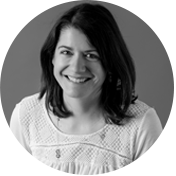 ToasterLAB Program Manager, Claire "VO" is in charge of our start-ups' acceleration and post-acceleration, as well as intrapreneurship. After 12 years with Vitagora, Claire's unparalleled knowledge of our network is put to good use while integrating our startups into the food business ecosystem! E-mail her at:
claire.vanoverstraeten@vitagora.com