We've just announced ToasterLAB's latest cohort (by the way, congratulations to our new recruits: SaveEat, Pleurette, C&Dac, Obione, Biomede, and Max de Génie). So what other Foodtech and Agtech news should be on your radar for this month? What disruptive innovations are emerging throughout the food value chain?
Advice for entrepreneurs and startups, Agtech, lab-grown meat, retailtech: here is our selection of web-based news for February…
Advice to entrepreneurs and startup news
No entrepreneur wants to see his company fold. But understanding the reasons for these all too frequent pitfalls could be a way for you to avoid them. "Managing a company is like being a ship's captain. Each day, you need to plot your course, set your sails, check your crew. That's the only way you'll all make it to the next port," explains Oisin Morrin, Managing Director of Tippagral and ToasterLAB mentor. Here are a few other pieces of advice and news gleaned from the internet.
Agtech: agriculture that's more and more "tech"
IoT, smart devices, artificial intelligence: contrary to appearances, agriculture is very keen on technology – and especially "high-tech"! Decision-making data, precision agriculture, traceability of products etc, AgTech is giving farmers innovative solutions to optimise their yields, reduce the environmental impact of their crops all the while responding to consumer demands.
What's the future for artificial meat?
While the meat-free "Impossible Burger" can now claim to also be gluten-free, there is still a large question mark around the production of "in vitro" meat products, especially their potential for industrial production. At what cost? Under what regulatory constraints? And especially… with what degree of consumer acceptance? If science and innovation are progressing with the USA leading the way, the European market seems less ready (for the moment…).
RetailTech: faster, more sustainable
In food retail, we are witness to two innovation approaches: the first favouring user friendliness/speed, and the second responding to environmental stakes. Whether for one or the other, technological applications are emerging… and may even allow the two to find common ground.
Go deeper
Advice from mentors, sharing experiences with other startups: sign up below to get updates on our articles and the upcoming applications calls for ToasterLAB!
By Claire VO.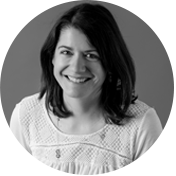 ToasterLAB Program Manager, Claire "VO" is in charge of our start-ups' post-acceleration as well as intrapreneurship. After 12 years with Vitagora, Claire's unparalleled knowledge of our network is put to good use while integrating our startups into the food business ecosystem! E-mail her at:
claire.vanoverstraeten@vitagora.com