We are freshly back from the SIAL, the worlds biggest food trade show, and the startups of ToasterLAB's 4th cohort are preparing for our Demo Day on December 11th in Paris.
Don't miss out on any of the FoodTech news by catching up on our selection of web articles for this month: FoodTech investments, future food, connected fields…
FoodTech: all about investments
A FoodTech startup is created everyday in Europe! SIAL 2018 was the occasion chosen by DigitalFoodLab to reveal their latest report on "FoodTech, an opportunity for Europe', in partnership with Vitagora, Sopexa, Eutopia and the Paris Chamber of Commerce. With this overview of European investments in the FoodTech sector, we find answers to questions such as "Who is investing, and where? What sectors are booming? Also on the web, the opinion of Christophe Breuillet, Vitagora's director, on the essential role of FoodScience for the competitivity of France's food sector.
Foodscience: science at your table
From lab-grown meat to printed vegetable steaks, scientists are disrupting food in order to craft responses to new consumer expectations. From Singapore to Israel, this month, take a world tour of food innovation direct from the laboratory.
AgTech: startups at the forefront of the green revolution
How to reconcile the race to increase agricultural yields with sustainable practices? Many startups in the world are focusing on this problem. Drones, intelligent weed-eating robots, hydroponics… many fascinating, and promising, innovations await us.
Advice to Food entrepreneurs and startups
Successfully launching a business is a not more that just having a great idea. You need to convince investors that your idea has got great potential. To test your idea with knowledgeable industry people, why not take part in a pitch contest? For example, the Boomer Challenge, organised by Vitagora and Mondelez International, is looking for exciting food ideas for the the markets of healthy seniors. You can apply until November 23rd, and be in to win cash prizes, a trip to Paris to pitch to business leaders and investors, and professional acceleration support.
​
Go deeper
Advice from mentors, sharing experiences with other startups: sign up below to get updates on our articles and the upcoming applications calls for ToasterLAB!
Our previous 'All About FoodTech' bulletins:
By Claire VO.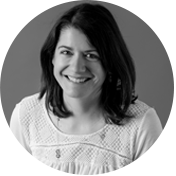 ToasterLAB Program Manager, Claire "VO" is in charge of our start-ups' post-acceleration as well as intrapreneurship. After 12 years with Vitagora, Claire's unparalleled knowledge of our network is put to good use while integrating our startups into the food business ecosystem! E-mail her at:
claire.vanoverstraeten@vitagora.com